AWARENESS & SCREENING CAMPS
We conduct multiple screening camps all over India to identify places where Hepatitis B and Hepatitis C are highly prevalent. We conduct further intensive screening camps in such places.
Over 20,000 people were screened till date at 82 locations.
Screening Camp Details
FREE TREATMENTS
We ensure that all below poverty line patients with any kind of liver diseases (except alcoholic liver disease) get free treatment. We also ensure that other patients get treated at affordable prices.
PATIENTS TREATED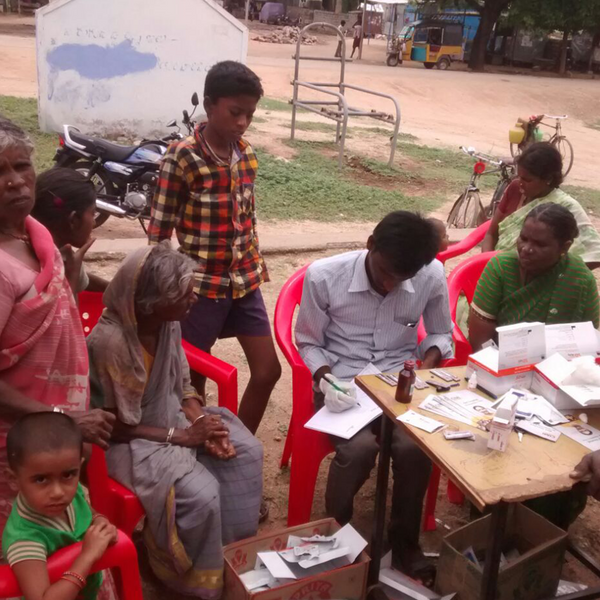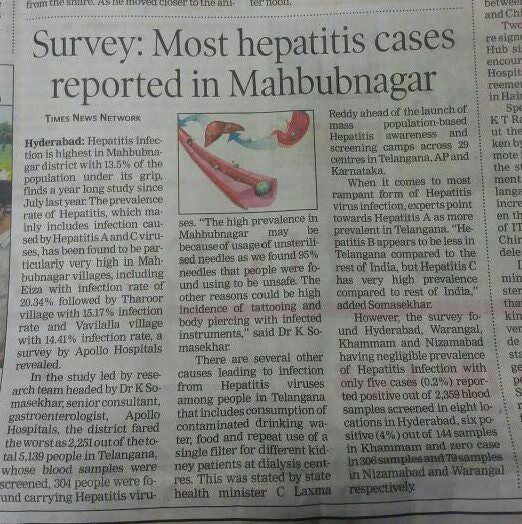 RESEARCH
We regularly conduct grass-root level prevalence surveys, continuously track progress of patient recovery, and publish relevant details like drug effectiveness, side-effects profile, etc.
Know More
MORE WAYS TO SUPPORT
Some of the villages where we conduct screening camps have a Hepatitis prevalence of more than 10% (Link). Many of these patients require immediate treatments. Our current capacity (manpower, and financial) limits us from extending treatments to as many patients as we would like. Your support is crucial.
You can send cheques/drafts drawn in favour of 'SAVE THE LIVER FOUNDATION' payable at Hyderabad.
BANK DETAILS FOR NEFT/RTGS TRANSFERS
Account Name: Save The Liver Foundation
Account Number: 917020033586202
IFSC Code: UTIB0001458
Bank Name: Axis Bank Limited
Bank Branch: Siddiamber Bazaar
All donations go directly to Save The Liver Foundation. If you are in India your donations qualify for a 80G tax deduction.
If you wish to contribute in any other way please write to help@savetheliver.org